Dentist Office in Portage/Kalamazoo Area
This page provides you with practical information about our practice. It includes descriptions of our office location, including a map and directions, hours, appointment scheduling, insurance acceptance and billing policies.
David Cooley, DDS
5108 Lovers Ln




Portage

,

MI

49002
(269) 345-1021

Monday:
Tuesday:
Wednesday:
Thursday:
Friday:
Saturday:

09:00 AM - 04:30 PM
08:00 AM - 04:30 PM
Office Closed
08:00 AM - 04:30 PM
08:00 AM - 03:00 PM
by appointment for established patients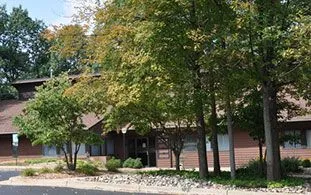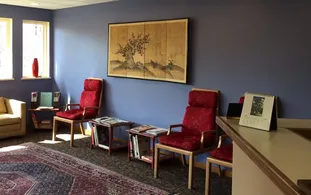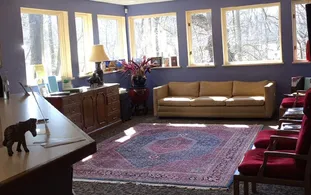 Click here for door to door driving directions
Dental Appointments
Appointments may be made by phone during office hours or requested through our web site link. Our office telephone number includes voice mail and emergency instructions during off hours. For your convenience appointment confirmation calls are made two days in advance of your appointment. If you must cancel an appointment, we ask that you please try to give notification of 1-2 days, so that a patient on our waiting list has time to accept your appointment.
Insurance and Billing
As a service to our patients, we will help determine your coverage available and submit all claims. Our dental software program monitors and records all insurance activities to maximize and clarify your benefits. Please remember that insurance is considered a method of reimbursing you. Reimbursement varies, some insurance companies pay a fixed allowance for procedures, and others pay a percentage of the charge. Our office bills your insurance company for services and allows 60 days for the insurance payment, which may come to our office or in some cases be sent to you. After 60 days, those unpaid insurance balances become your responsibility. Also, it is your responsibility to pay your deductible amount at the time of service and subsequently any other balance not paid by your insurance company.
Although we do not participate with any insurance companies' network plans or PPO's; we submit insurance claims to these carriers with the exception of Medicare. (FYI, at present Medicare has very limited or no dental coverage. Some supplemental Medicare insurance plans have limited dental coverage which our office will prepare and submit the insurance claim on your behalf).
Payment Options
We make every effort to control the cost of your dental care. Our fees are commensurate with the services provided. Unless other arrangements have been made, payment/co-payment is requested at the time of service. We accept personal check, Master Card, Visa, American Express, Diners Club and Care Credit. Payment plans are available by prior arrangement with the business staff.
Should financial problems result in delaying payment of your bill, please contact us. We will work out an acceptable payment plan to enable you to take care of your obligation.
Facilities and Equipment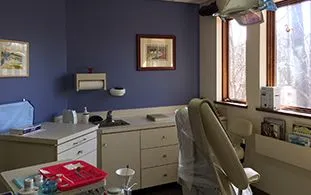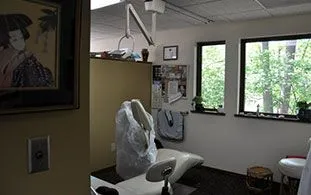 Safety: Our office is state of the art in sterilization. All treatment rooms have sterile water delivery systems. The University of Detroit Pathology Department monitors our sterilization equipment. Additional time is scheduled for sterilization and disinfection procedures to insure safety. A dedicated sterilization assistant assures proper processing of all patient treatment materials. In addition to our continuous running HEPA units, we have installed state of the art ionic filtration units in each treatment room to eliminate all aerosolized particles, including viruses.

Latex: For the protection of our staff and our patients, our office is latex free.

Children: We pride ourselves on the individual attention we give children. Each hygiene preventive visit is given 50 minutes so that the child will have a relaxed and pleasant dental experience. However, extensive children's dentistry is referred to a specialist.

EMS Air-Flow Therapy: As dental professionals we look for better ways to deliver the highest level of clinical care for our patients. As of 2019, our office has invested in EMS Air-Flow Therapy with therapeutic erythritol plus powder for your maintenance appointments.

Air-Flow Therapy is a cutting edge technology, developed by the Swiss and introduced to the United States by Hu-friedy Corporation. It was developed to gently, quickly and thoroughly remove biofilm above and below the gumline, as well as more effectively remove stain and soft tartar deposits, thus reducing the amount of time spent with hand instruments.

Most importantly, Air-Flow Therapy's thorough removal of biofilm, protects your oral health as well as your systemic health by reducing inflammation of the gum tissue resulting in reduced bacteria entering the blood stream.

Air-Flow Therapy is gentle on natural teeth, gum tissue, orthodontic braces, implants and all restorative materials. It is FDA cleared technology and extensively researched and tested. It's comfortable! The warmed spray mixture just feels like water is being sprayed on the gums. No more gritty, strong flavored polishing paste during your cleaning.

In addition, if you suffer with sensitive teeth due to gum exposure, we have Air-Flow with SYLK powder. This powder contains a patented calcium ion particle which allows us to gently and permanently desensitize your teeth! We look forward to introducing you to this advanced technology! We know you will be as pleased as we are.

Periodontal (Gum) Therapy: Our hygiene staff, with years of experience and extensive training in maintaining oral health, provides the most current method of cleaning patients' teeth. Oral health is meticulously monitored by hand and computerized probe assessment and maintained thru the technology of Advanced Ultrasonics. Advanced Ultrasonics has been proven to be more effective against gum disease, causes less bleeding and is more comfortable than the conventional "scraping" method of hand instruments. Advance Ultrasonics coupled with EMS Air-Flow Therapy is the most effective oral health regimen dentistry can offer.

Magnification: Clinical staff use magnifying scopes and additional LED focus lighting to enhance their visual field and provide superior treatment.

Electro-surgery: Many simple surgical procedures may be preformed quickly and bloodlessly through the use of electrosurg technology making patient visits more comfortable. Such as gum tissue reconturing or reduction.

Custom Shading oven: Dr. Cooley has installed in the office his own porcelain oven to be able to conveniently shade all porcelain crowns and veneers to complement the cosmetic considerations of every patient.

Intra oral photography: Dr. Cooley and staff are capable of documenting oral pathology and cosmetic needs. The equipment is digital for ease in sending to insurance companies, laboratory technicians or other professionals.

The Wand: Perhaps the most appreciated piece of dental equipment in Dr. Cooleys office. If a patient requires a local anesthetic, (to numb the tooth and manage pain) this computerized anesthetic delivery devise lessens the discomfort associated with the "shot" immensely. Patients with anxiety of the dental office due to having to have an injection appreciate "The Wands" ability to relieve this anxiety.

Oral Anti-anxiety medication: In addition to taking the time to make you comfortable with your dentistry by explaining the procedures so that you are informed, and giving you the control to stop and rest when needed during a procedure, I can also discuss the use of short acting anti-anxiety medication which can make you more comfortable before and during the appointments.